Assalamualaikum. I don't know if I still got any readers or not but still since I finally have time to think about this blog of mine, so I decided to make an entry for anyone to read.
So, dah alang2 came by this blog, bacalah entri yang tak tahulah berapa lama akan stay kat homepage ni. Because, I don't really buka my blog anymore. I'm busy with other things. Actually, bukan tak boleh make time, tapi susah sikitlah since I'm too focused on other things. And happy birthday to me. Today (5th April) is my birthday.. Wooo!!🎉🎉
Okay so......
That's exactly my routine every leisure time in asrama
DURING MY FINAL YEAR THE ESPIYEM YEAR OF COURSE
Or this
Yeah,, that's literally me.
But, most of the time, during my two years in SGS was this
I will be designing lots of card or something for the school if there's an event (there's a lot of events mehh) . Yes, I had no idea what I was doing that time until pukul 2/3 pagi then baru idea melimpah-ruah, and design ready! Jujur ah,, idea Ana selalu banyak bila semua orang tidur, Ana duk sorang2 satu tempat and focus on my design. Huhu..
So, finally, Ana dah habis my high school years. SPM pun dah berlalu. Results pun dah lama keluar. Alhamdulillah I've got a good results in SPM. Not straight A's though. I've got 8As with 1B+. And that's bad actually. Even orang yang dapat full 9A pun still susah nak dapat biasiswa. Inikan pula result Ana dengan B+ nya, subjek chemistry pula tu. Alahaii..
But, it's okay.. banyak opportunity waiting for us outside. We just need to grab it, right? Ana ada je pilihan, in shaa Allah after Ana dah decide, maybe I'll story sikit my thoughts. Even though, no one's gonna read it. HAHA. For fun. Puaskan hati.
So, now dah habis sekolah, what I do is doing business online actually. So you can guess lah kerja Ana makan tidur je kat rumah. Ahaha.. Takdelah sampai camtu. Actually duk rumah pun busy okay, cus you need to do lots of chores. Lagi-lagi rumah yang dihuni oleh kanak-kanak riang like my house. I have two sisters yang suka buat sepah rumah. So, bila Ana sorang2 kat rumah, there's actually lots of chores to do lah. Parents pun busy. Pagi keluar dah nak maghrib baru balik. It's a routine.
That's why Ana buat business and dropship online je. Duit pun masuk, nak shopping pun senang. Shopee, Lazada, Ali Store sumer ada. Haha.. Shopback lagi. Duit masuk lagi. Dunia sekarang sumer hujung jari. That's why kadang2 my life will be like this.
Okay gurau je. Takdelah teruk sangat okay. Ana tak selalu stay up depan laptop. But, I always stay up on my bed. Doing things like
And sometimes can be like
Bila Ana tengok drama chinese kan malam2. I'm a drama lover. Cakaplah drama apa pun. Chinese, Taiwan, Thailand, semua Ana tengok. Korean apa tah lagi. Starter pack dia of course lah K-Drama kan.. And, of course favorite Ana rom-com drama. Funny pun funny. Sweet pun sweet. Ana tak tengok drama asyik nak gaduh, banyak konflik macam aku anak kau, kau bapak aku,, dia kakak tiri dan sebagainya. Haha..
Alright, I feel like this is my longest entry after a loooooonnngggg time.. Huhu.. Hopefully, I would rajinkan diri buka blog lagi. But, nowadays still ada orang lagi ke baca blog? Never mind, as long as Ana puas hati kan.. So, thank you for reading this nonsense and zero knowledge entry ni.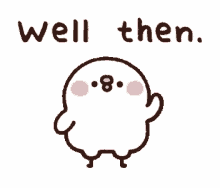 Assalamualaikum